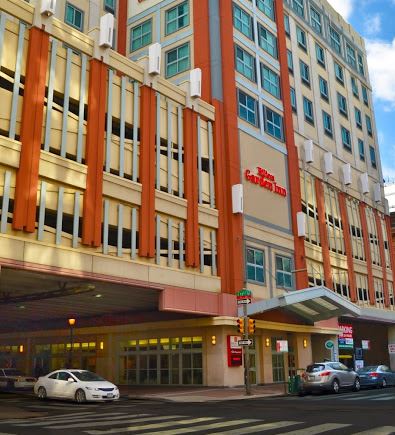 Register now for the 26th Annual North American Sundial Society Conference. This conference has been two years in the making. The conference will convene in Philadelphia on Thursday afternoon (4:30 - 6:30) Aug 5th, with the opening reception, introductions and door prizes. Friday, we will tour local sundials via coach bus – please plan to be masked. Saturday is slated with a full day of speakers. We will continue on Sunday (until about 1:00pm) with more speakers and the NASS annual general meeting. Stay for the entire agenda Aug 5th-8th.
The conference will be held at the Hilton Garden Inn, Philadelphia Center City, 1100 Arch Street, Philadelphia PA 10107. You may want to plan to spend an extra day or two in Philadelphia as the hotel is within walking distance of Independence Hall, The Liberty Bell, The Benjamin Franklin Museum, The Museum of the American Revolution, Declaration House, The National Constitution Center and the Betsy Ross House – just to highlight a few of your options, assuming they have reopened by August.
As always, we will have a full schedule of interesting talks and exhibits and a day of touring local sundials. We have planned a route to see a dozen or so sundials, but some are on college campuses that may not yet have reopened to the public! We're working on it. If you have sundials, photos, books, etc. that you would like to display, please let NASS know (This email address is being protected from spambots. You need JavaScript enabled to view it.) so that we can arrange to have table space available. We will try to allocate ½ table per display. Plan to bring your interesting sundial projects for others to see and become inspired.
We have two registration plans: Full and Partial. Note that meals on the Partial Option are only for the Thursday Reception refreshments, Friday Tour Lunch and Saturday Conference Dinner. The Partial Option does not include admission to the general sessions.
Interested? Download the Registration Form below. Register now and get a discount until June 1st. Instructions for making reservations at The Hilton Garden Inn are included in the Registration Form.