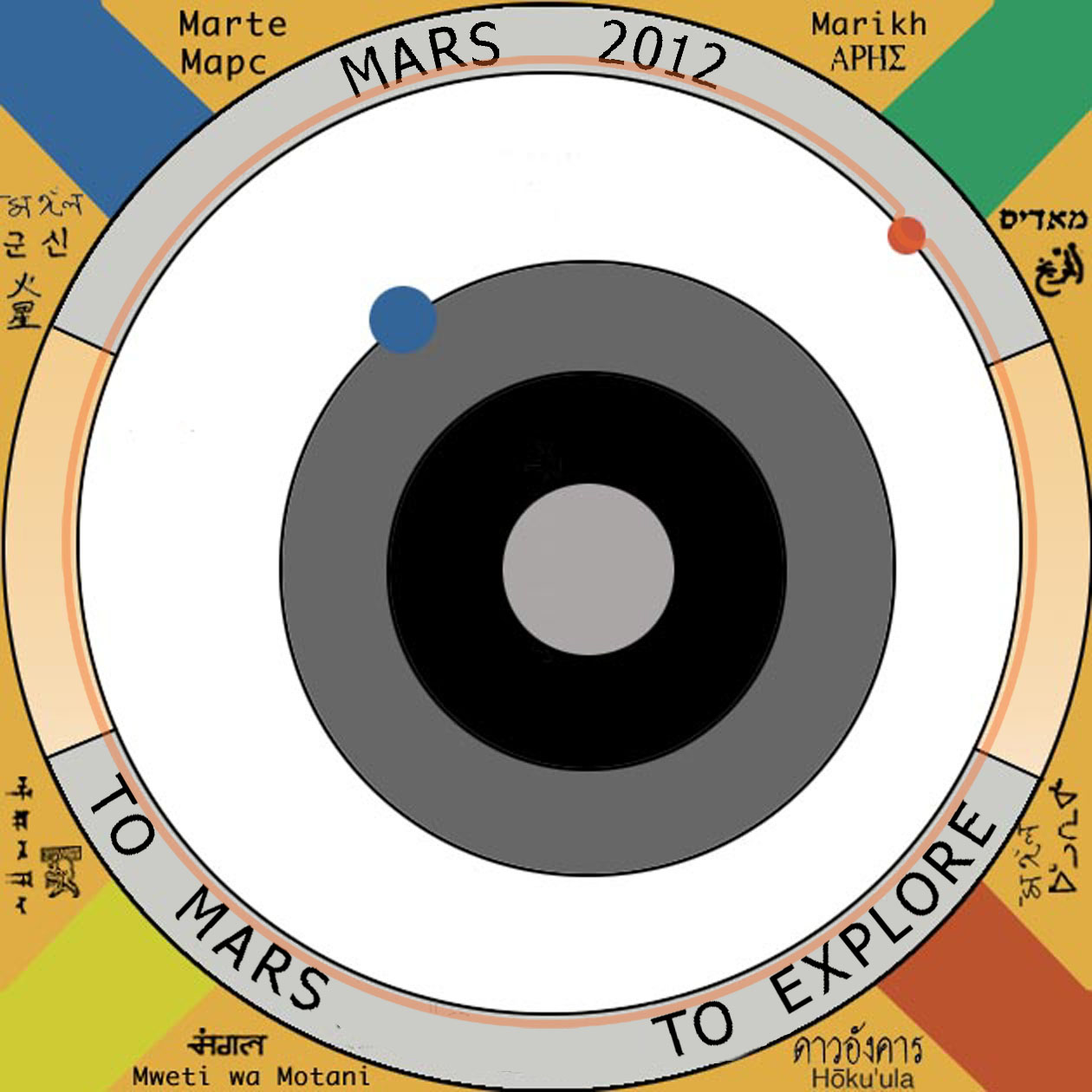 [photo courtesy of NASA]
"Two Worlds One Sun" lives on as the Mars Science Lander called Curiosity makes its way to Mars, once again carrying a camera color calibration target that will be used as a sundial. The original Mars sundial was the idea of Bill Nye, the Science Guy, and designed by Professor Woody Sullivan of University of Washington.
The spacecraft was launched toward Mars on 26 Nov 2011. Onboard Curiosity the camera calibration sundial has four edges each containing a panel of text and image, written by Jim Bell, planetary scientist from Arizona State University and the Mars Exploration Rover team with graphics designed by artist Jon Lomberg.
The digital camera and calibration target was created by Tyler Nordgren from the University of Redlands and a group of six scientists, astronomers, educators and artists worked together to create a digital camera that is calibrated to photograph the climate on Mars. On the team was Bill Nye and Professor Sullivan.
Dr. Bell now executive Director of the Planetary Society and Lomberg were both on the team that designed the similar sundials for the the Spirit and Opportunity Martian rovers. Artist Jon Lomberg has a long history in spacecraft graphics, starting with Design Director for NASA's Voyager Golden Record and a long-time collaborator of Carl Sagan. He won an Emmy Award for his work as Chief Artist of the TV series COSMOS. Read more at http://www.redlandsdailyfacts.com/news/ci_19476230 and http://citizenofthegalaxy.com/wordpress/?p=169