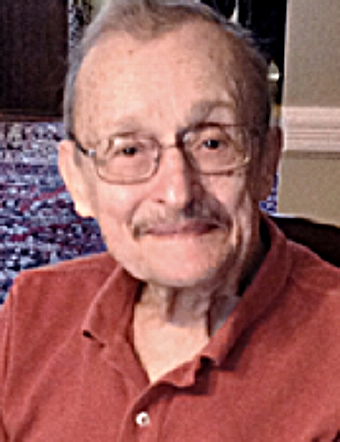 NASS is saddened to report that longtime member Harold Brandmaier died on April 11, 2022. Throughout his long life, besides his ever-present sundials, Hal enjoyed stained glass, ship models, photography, travel, folk dance, and playing the hammered dulcimer and hand drums – always in company with his beloved wife Ginny. Hal had been a member since NASS founding and stepped in to help the new society, serving in the early years as secretary and then treasurer. NASS early conference retrospectives featured his narratives, matched with Ginny's photos. In 2004, Hal and Ginny teamed up with Robert Adzema to host a memorable 10th anniversary conference in Tenafly NJ, complete with West African dance and xylophone performance.
Over the years, Hal contributed a dozen articles to The Compendium, covering such topics as the sundials in India, spherical gnomon dials, a review of dialing software, operating limits for planar dials, and an approach to design using matrix mathematics. Most recently he authored a review in 2019 of Sara Schechner's book Time of Our Lives. He designed and installed many dials and published two books: A Sundial For Your Garden (1995) and Sundial Design (2003). In recent years, Hal donated many books from his dialing collection for sale at our conferences to benefit NASS and to assure that the books found their way to homes that would appreciate them.
To mark his passing and to celebrate his life, Hal's family has chosen a motto from a 19th century English sundial: Time passes by; Now Sun now shade in turn: Let it go by; Lo, Love is over all eternal. In honor of Hal, that same motto appears on the back cover of this issue of The Compendium. May he rest in peace.