Details

Hits: 6656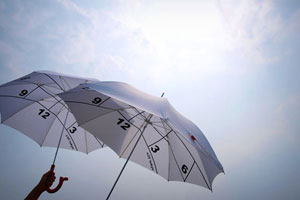 Primarily an industrial designer, Kota Nezu has designed a parasol for people who use their umbrellas for shade as well as staying dry.
With just a little bit of effort, Nezu's dial can be used to tell the approximate time of day and season of the year. The parasol comes equipped with a small compass to aid in lining things up. And even though a true sundial aficionado might point out that a proper dial has to be designed for a specific latitude, this handly umbrella is sure to be a conversation starter come rain or shine.
Details

Hits: 5224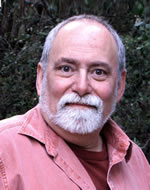 Gino and Judith Schiavone, members of the North American Sundial

Society, are winners of the City of Bowie sundial contest to build and install a dial in front of the New City Hall under now construction. The value of the project is $90,000. Completion is expected in Oct 2010.